Home > Services > Laura Stinchfield
Laura Stinchfield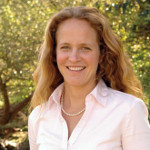 Laura is an internationally known professional Animal Communicator / Pet Psychic. This means that she can telepathically talk to animals. She has become widely known as one of the best Animal Communicators / Pet Psychics in the world today.
She works with private clients including adults, children, other animal trainers, veterinarians, and rescue groups.
She has been featured in numerous newspapers and media reports. Some of them include: LA Times, ABC Atlanta, Good Morning Texas, Time Warner Cable, The Ventura County Star, Atlanta's Q100's The Bert Show, LA Confidential, Noozhawk, The Santa Barbara Independent and Horse People Magazine. She is a columnist for The Santa Barbara Independent and The Ojai Valley News. This column also gets posted on her Daily Blog and sent out in her newsletters. Laura's blog and video log receive thousands of views each-day and has become a source of inspiration and comfort for animal owners, lovers and professionals around the world.
Note: Laura does not help with lost animals. For that service, Laura recommends contacting Hilary Renaissance or Lori Spagna.
Pet Psychic Radio
Laura hosts a weekly internet radio show with co-host and show producer Ai Kusuhara. On her radio show, Laura talks to animals for free around the world. The radio show started in May 2011 and airs Live every Thursday at 12:00pm PST/PDT. Call in line (917) 889-2693. Listen live or download previous shows at www.blogtalkradio.com/thepetpsychic. You can also find the Podcast in iTunes "The Pet Psychic Radio Show" or in the radio category on the Daily Blog page of her website. See also: Pet Psychic Radio Episode Index.
Calming Signals
Animals have body language that they use to calm themselves, communicate with other animals and they use them on people too. Some of them are blinking, licking lips, yawning, sniffing ground, looking and looking away, sitting down, lying down, turning away, shaking, holding up a paw, approaching in an arc. See:
Animal Body Language.
Videos of Laura Stinchfield
Laura Stinchfield - Pet Psychic On Time Warner Cable
– 9-Mar-2010
Ojai Valley News In Depth - Laura Stinchfield
– 11-Mar-2011
Podcasts of Laura Stinchfield
Contact Laura Stinchfield
Cats Related to Laura Stinchfield
More Laura Stinchfield